LITE
INR 5,000 + GST
---


US$ 100
STANDARD
INR 20,000 + GST
---


US$ 350
PREMIUM
INR 30,000 + GST
---


USD 440
| | | | | |
| --- | --- | --- | --- | --- |
| PACKAGES & PARAMETERS | TRIAL | LITE | STANDARD | PREMIUM |
| APPLICABLE TO? | Specific Categories | All | All | All |
| EXHIBITS | 1 | 1 | 5 | 10 |
| LIVE PERSONNEL | 1 | 1 | 2 | 5 |
| HALL SELECTIONS | 1 | 2 | 15 | 30 |
| SEARCH KEYWORDS | | | 25 | 80 |
| FACE TO FACE CONNECT | | | | |
| DOWNLOAD CONTACTS | | First 200 | Unlimited | Unlimited |
| SPOTLIGHT | | | | |
| BUY UPGRADES | | | | |
| INVESTMENT | ZERO | Rs 5000 | US$ 100 | Rs 20,000 | US$ 350 | Rs 30,000 | US$ 440 |
EXPLANATION OF PARAMETERS
TRIAL e-Booth: It is available for FREE for select categories of exhibitors including:

suppliers of jaanNjaahan solutions,
suppliers of prototyping products, services or solutions for Tech sector,
OEMs of PCBs,
academia and research firms promoting Tech Transfer with industry,
EMS firms and
Independent Design Houses

EXHIBITS: On our platform., besides the organisation page, exhibitors get to display their promotions (we call them Exhibits). Each package allows a specific number of Exhibits.
LIVE PERSONNEL: How many members of your team will be displayed to visitors (along with their contact details) for direct interaction.
HALL SELECTIONS: How many halls can you place your exhibits in. The more the halls, higher is the chance of discovery by visitors.
SEARCH KEYWORDS: How many keywords do you get to help visitors find your exhibits. The more, the merrier.
FACE TO FACE CONNECT: Special feature of our platform where we enable visitors to do Video-conference meets with your team.
DOWNLOAD CONTACTS: Ability to view and download contacts of visitors who 'engaged' with you. Which means, they either 'Dropped their Card' or 'Clicked to Call' you.
SPOTLIGHT: We promote the Best Exhibit amongst all exhibits of an exhibitor in the Spotlight section to promote amongst visitors. The exhibitor gets to select their Best Exhibit (only one).
BUY UPGRADES: We have many services available as upgrades. This parameter indicates which packages are eligible for upgrades.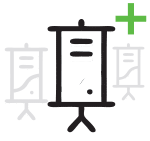 ₹
2,000 + GST | USD 30
Per Exhibit
Additional LIVE Personnel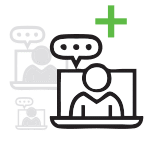 ₹
1,500 + GST | USD 25
Per Person
Additional Hall Selection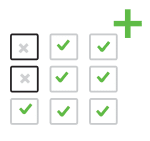 ₹
1,000 + GST | USD 20
Per Person
Extra Promotions Opportunities
Opportunity
INR
USD
Remarks
Webinars (live or on-demand)
50000
800
Webinars will run on WebinarJam platform outside the ITW website. Data of registrants and attendees will be provided
Registration partner
25000
400
Sold to Avnet
Hall partner
30000
500
One vertical banner on the RHS bar of specific halls
Logo presence in emails
25000
400
Part of the band of logos that will be there in emails that will be sent to visitors upon registration. Maximum of 5 logos to be present as part of the band
Web-banners on Halls page
USD 12, 10, 8 CPM
300 x 250 sized 6 banners (3 on each side). Pricing on the basis of rows
Survey
25000
400
To be visible as a pop-up on screen. One time per visitor with an option to close.
Rates are transparent and fixed–to ensure no one feels cheated.
GST is applicable as an addition to the tariff for all services (but not for International Customers)

The 'Online Only' Expo is an Online Service and hence attracts GST tax of 18%

The 'Place of Supply' will be the State where the invoice to the Exhibitor is being raised to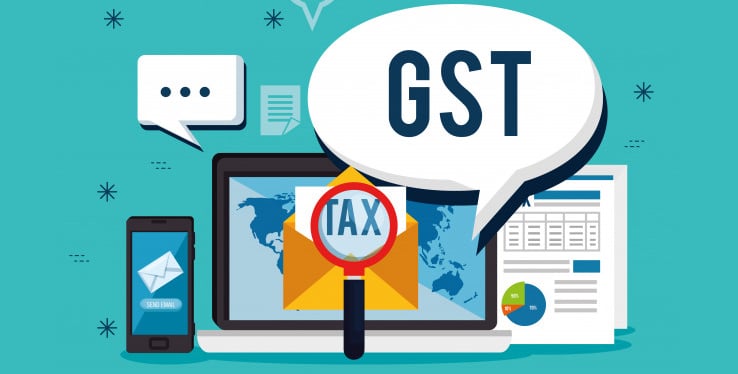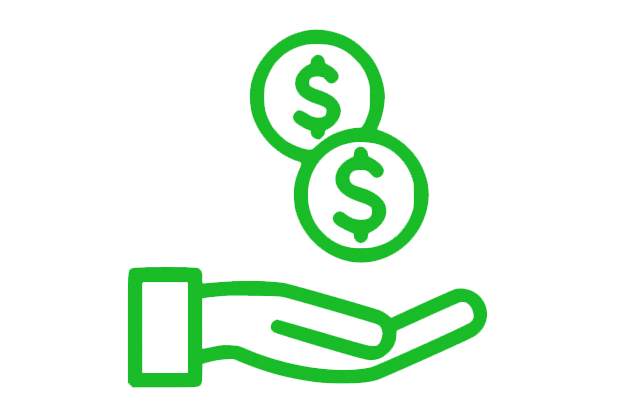 International Clients are those who will be paying from banks outside India and their e-invoice will be raised to an address outside India

The rates are same for International Customers too, but there is a 15% surcharge to handle bank charges and currency fluctuations, which is included in the rates listed above

There is NO GST (18%) for International customers

If an International Customer requires a signed and printed (physical) invoice to be mailed to them, then an additional charge of Rs 5,000 (approx US$ 70) will be levied.
PAYMENT OPTIONS [ONLY DIGITAL]
To create a hassle-free experience, we have created a completely AUTOMATED (DO IT YOURSELF) system, wherein you can pay, get login access, and update info to set up your booth.

This automated system works when you pay through our Payment Gateway (PayTM), which accepts Credit Card, Debit Card, UPI, Net Banking, etc

However, if you're unable to pay through the Payment Gateway (due to various issues), you can go through the manual route of NET BANKING (direct bank to bank transfer) and then connect with our team to acknowledge receipt of payment and provision of your login account.

For International customers, if you have an International Credit Card, you can try and pay through our Payment Gateway (it will charge in Indian Rupees and then your bank will do the conversion to your local currency) ELSE you may do a bank to bank transfer (eSwift, NEFT, IMPS, etc) by sending to the accounts listed below and then sending an email at team@techworldcongress.com with transaction details, so that we can acknowledge receipt and share your login details.
For coordinating MANUAL PAYMENTS please contact our team at +91-995-888-1961 OR at team@techworldcongress.com. You may also find a team member ONLINE on the Chat Window.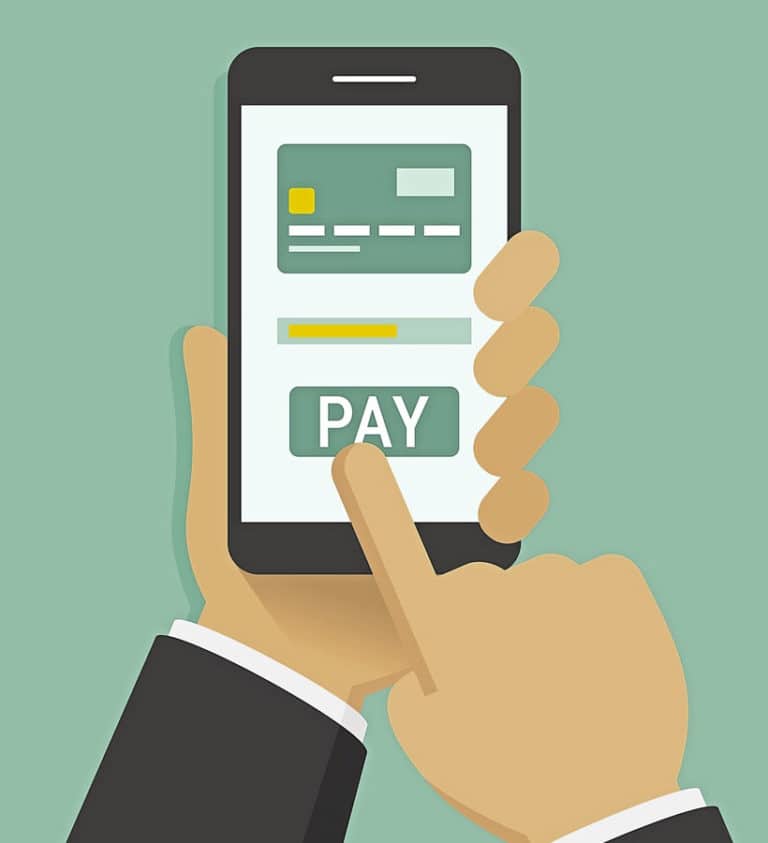 Please CLICK HERE to go to our Automated Payment System that's linked to our payment gateway (PayTM)
Here are the two different Bank Accounts for Net banking (bank to bank direct transfer):
BANK #1:                HDFC Bank Limited
Bank A/c no:           1342000017209
IFSC Code:               HDFC0000134
Swift Code:              HDFCINB
Payee:                       EFY Enterprises Pvt Ltd
Branch Address:     D-23, Defence Colony, New Delhi, 110024.
Country:                    INDIA
BANK #2:             Citi Bank NA
Payee:                   EFY Enterprises Pvt Ltd
Bank A/c no:         418155221
IFSC Code:            CITI0000002
Swift Code:            CITIINBX
Branch Address:   1st Floor, DLF Capital Point, Baba Kharak Singh Marg, CP, New Delhi.
Country:                  INDIA