Who visits Tech World Congress (aka India Technology Week)? What are their profiles? Which cities or countries do they visit from? What do they think about the platform?
Since Tech World Congress is a digital platform, we could do a very high degree of analysis of our visitor database and their behavioural patterns. Plus, thanks to some surveys that we conducted we managed to receive direct feedback too.
Here are Important Statistics that emerged from last few editions:
AT-A-GLANCE STATS OF LAST EDITION
Total Unique Visitors:
4,200- plus
% Visitors Who Returned:
42.3%
Average Visits per e-Booth:
110-plus
% Visitors Outside India:
22.6%
Industry Experts as Speakers:
40-plus
Delegates for Conferences:
950-plus
% of Delegates Attending Expo:
71.3%
*EXPLANATION OF AUDIENCE PROFILES
Those who do R&D, design, develop new tech solutions. From junior design engineer to Software Project Manager to the CTO–anyone who's involved in development is a CREATOR for us.
Those who're involved in sourcing, production, supply-chain and logistics for manufacturing of tech products. Right from the Purchase Assistant to Chief of Manufacturing Operations–if they're involved with production–they're a MANUFACTURER for us.
Those who're involved in deploying products, systems and solutions at the end-customers' (B2B) end. Be it the in-house team or engineers of a system integrator or VAR–as long as they are responsible for deploying the tech–they're a DEPLOYER for us.
Those who invest in Tech for reducing their costs or increasing their revenues. Be it head of sales, marketing, supply-chain, logistics, manufacturing, accounts, facilities, administration–if you're using tech to improve your PnL (Profit & Loss)–then you're a PROFITEER for us.
Those who are in the business of tech, or are wanting to be. They are constantly seeking new business opportunities in the form of joint-ventures, partnerships with channel partners or principals, buying or selling of IP–be it for a startup, MSME or an Enterprise. If you're always looking to expand your tech business–then you're an ENTREPRENEUR for us.
AUDIENCE PROFILE: JOB PROFILE
What was the broad profile of the visitors?
Creators of Tech:                                                        53%
Manufacturers of Tech:                                             14%
Deployers of Tech:                                                      10%
Profiteers of Tech:                                                        8%
Entrepreneurs of Tech:                                               10%
Others:                                                                             5%
NOTE: The primary focus of the last edition was on Creators and Entrepreneurs. As the show expands, promotions to other segments will increase–and visitors from the other segments will increase.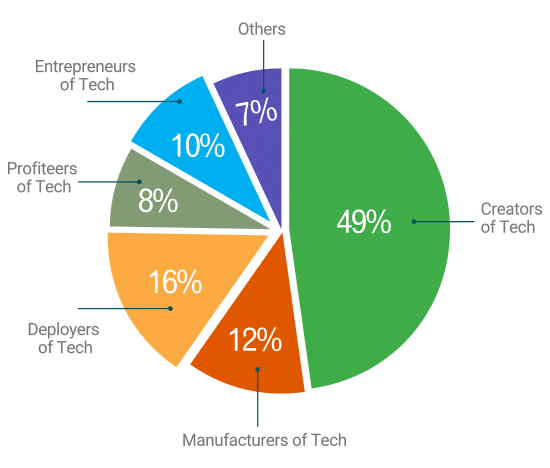 AUDIENCE PROFILE: CREATORS OF TECH
What're the types of Creators who visited TWC?
Electronics Design & R&D:                                      40.2%
IoT Solution Development:                                     38.8%
Software Development:                                           8.7%
Miscellaneous (R&D, Academica, DIYers, etc):   11%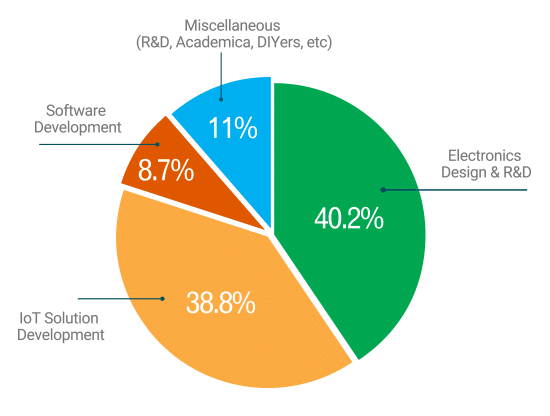 AUDIENCE PROFILE: MANUFACTURERS OF TECH
What're the type of Manufacturers who visited TWC?
Involved in Electronics Manufacturing:                61%
Involved in purchase & supply-chain mgmt:       23%
Involved in both:                                                      11%
Miscellaneous:                                                         5%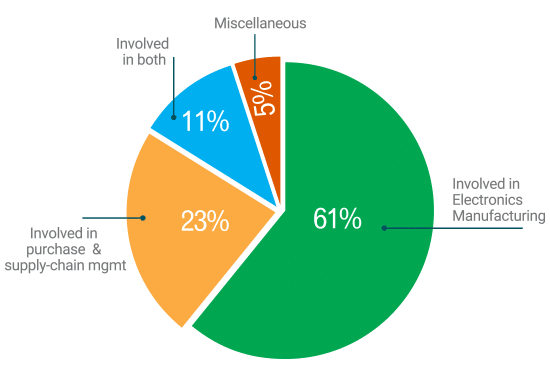 AUDIENCE PROFILE: DEPLOYERS OF TECH
Head IT/Tech Department:                                   41%
Sr Manager/Engineers:                                          28%
Jr Engineers/Technicians:                                     22%
Miscellaneous:                                                         9%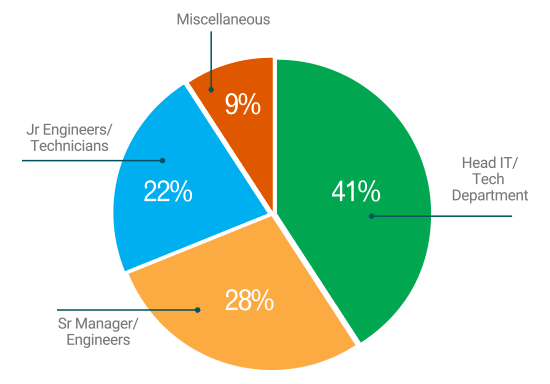 AUDIENCE PROFILE: PROFITEERS OF TECH
Production & Manufacturing:                                 41%
Logistics & Supply-chain:                                        25%
Retail (Online & Offline):                                          18%
Sales & Marketing:                                                     9%
Facilities & Administration:                                      6%
Finance & Accounts:                                                 1%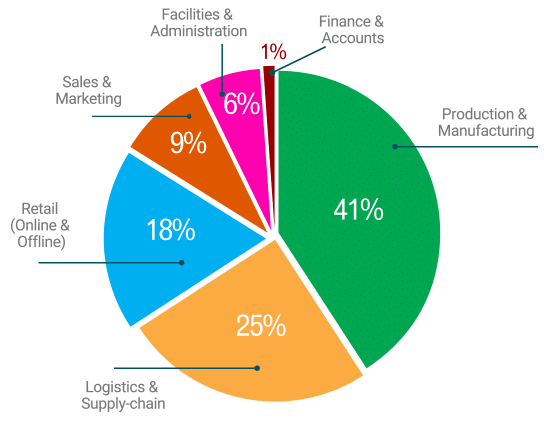 AUDIENCE PROFILE: ENTREPRENEURS OF TECH
Interested in New Partnerships:                              72%
Interested in Inventory Clearance Sale:                  46%
Interested in Used Equipment:                                 27%
Interested in Outsourced Manufacturing:              17%
Interested in Outsourced R&D:                                29%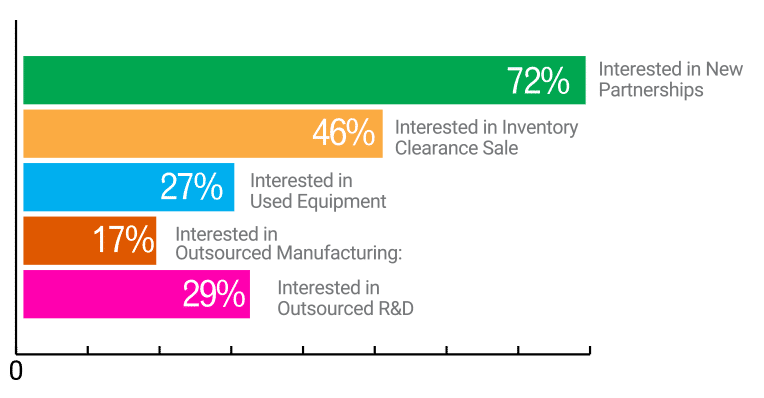 International Vs India
Global:                           22.6%
India:                              77.4%
Global Audience Distribution
South East Asia:           31%
South Asia:                    12%
Rest of Asia:                  4%
North America:            22%
South America:             1%
Africa & Middle East:  13%
Europe:                          17%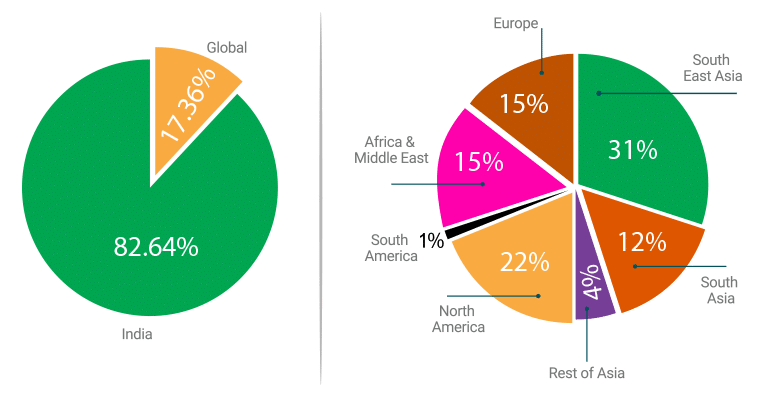 India's State-wise distribution
Andhra Pradesh                 3.33%
Arunachal Pradesh            0.02%
Assam                                 0.27%
Bihar                                    0.37%
Chandigarh                         0.30%
Chhattisgarh                       0.32%
Dadra and Nagar Haveli    0.10%
Daman and Diu                   0.08%
Delhi                                     13.07%
Goa                                        0.23%
Gujarat                                  5.67%
Haryana                                2.01%
Himachal Pradesh               0.12%
Jammu & Kashmir               0.15%
Jharkhand                              0.28%
Karnataka                              23.57%
Kerala                                      3.16%
Madhya Pradesh                   1.11%
Maharashtra                          20.32%
Manipur                                  0.10%
Meghalaya                              0.05%
Mizoram                                 0.02%
Nagaland                               0.03%
Odisha                                    0.80%
Puducherry                            0.22%
Punjab                                     0.91%
Rajasthan                               1.60%
Tamil Nadu                           11.57%
Telangana                             5.24%
Tripura                                  0.02%
Uttar Pradesh                      2.76%
Uttarakhand                         0.42%
West Bengal                        1.80%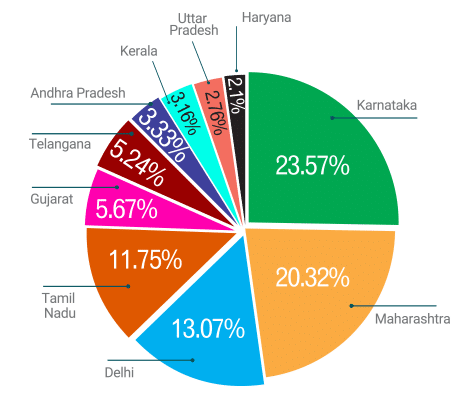 Which topic is closest to your heart?
Electronics
IoT
Software Development
IT Infrastructure
Management
Business Management &
Strategy
Others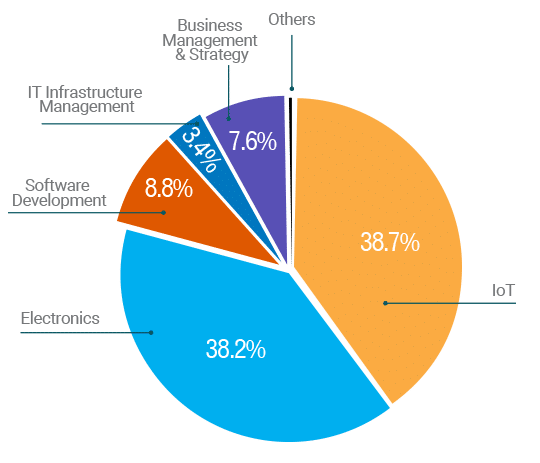 Did you visit any of the earlier editions of Tech World Congress?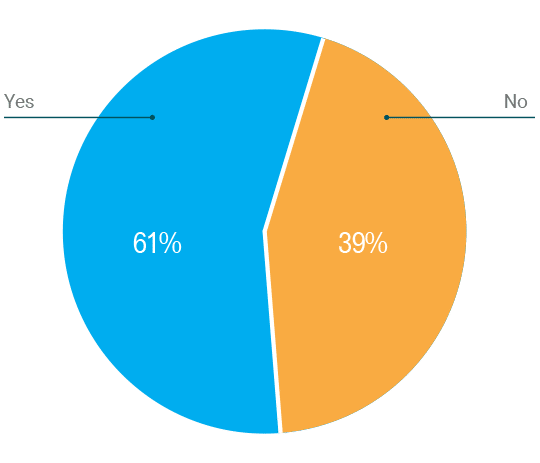 How do you like the concept of an Online Only Event?
It's really an interesting option
It's decent but a long way to go
It's no where near the real thing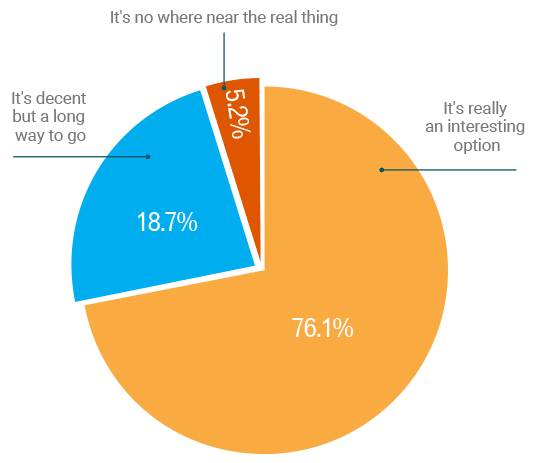 SURVEY: PURCHASE MANAGERS
What describes your ROLE the best?
I make the decisions related to purchase
I collect all info and then me and my boss takes purchase-related decisions
I am part of the team that takes purchase decisions 
collectivity
I influence the decisions– guide the boss or team taking
purchase decisions
Others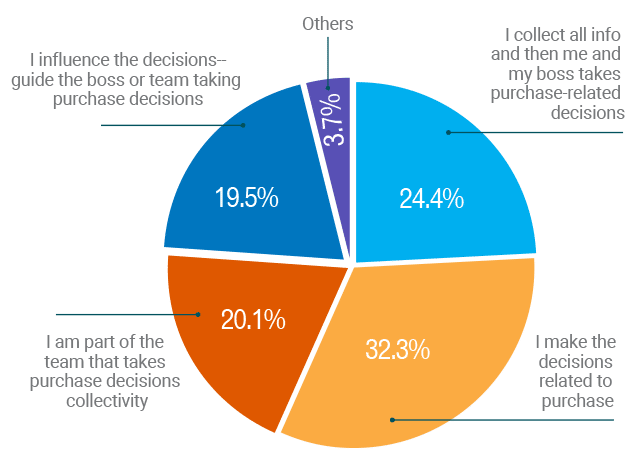 Since how long have you been in a Purchase-related role?
Less than 2 years
2 years to 5 years
5 years to 10 years
More than 10 years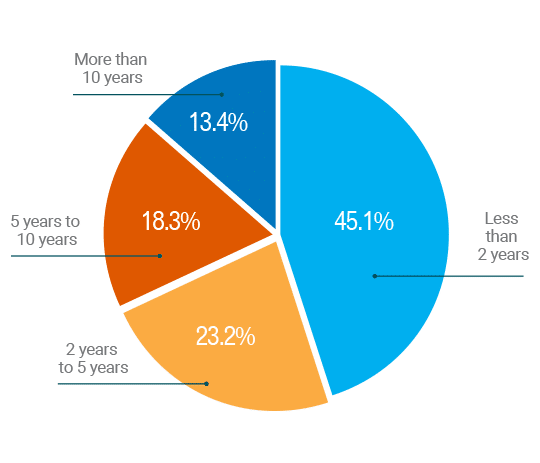 Which of these products or services do you regularly purchase?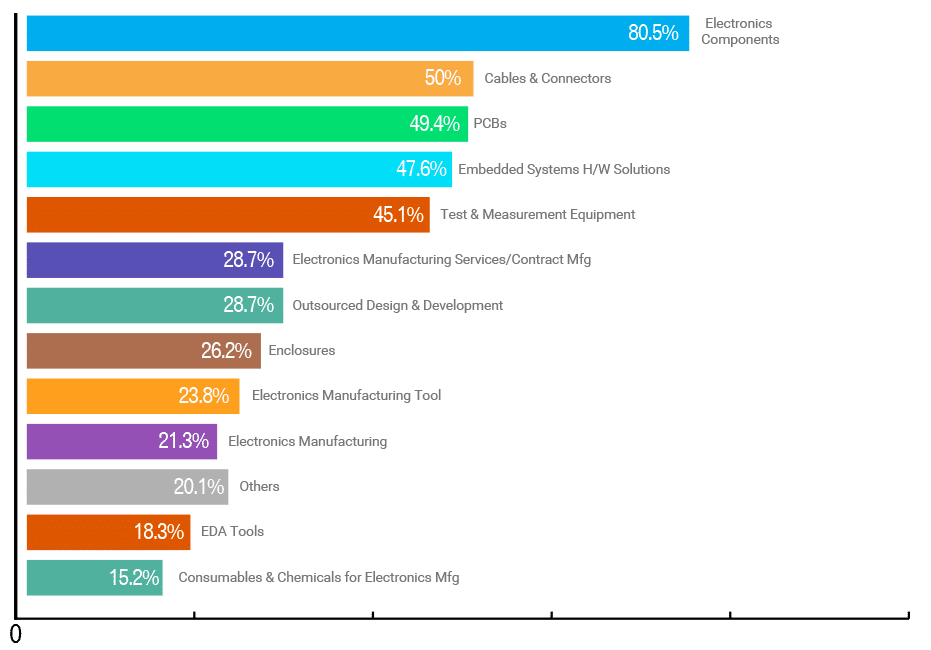 Are you facing a challenge in sourcing under current conditions?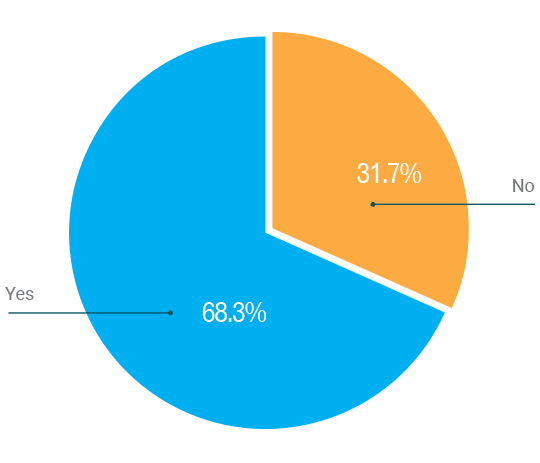 Are you looking for new suppliers in such a condition?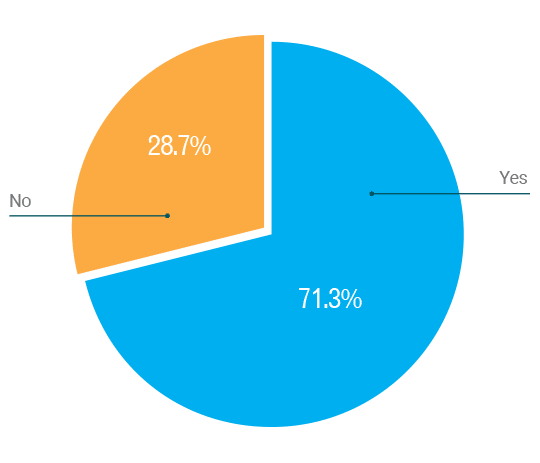 Do you actively look for new vendors?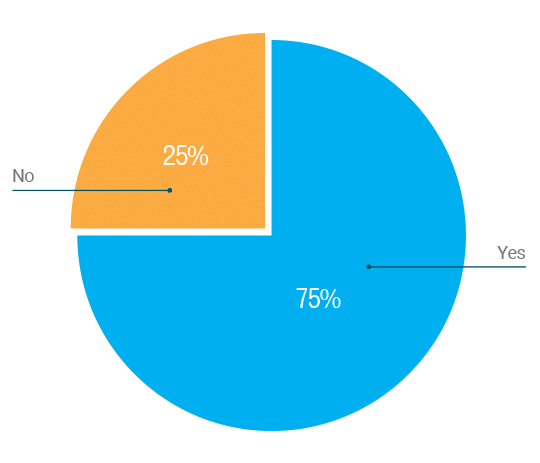 How would you rate TWC as a platform to help you connect with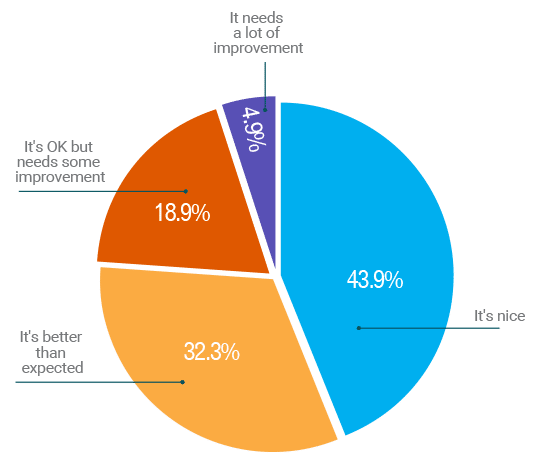 AUDIENCE PROFILE: LIST OF ENTERPRISE FIRMS