Keysight Tech Day is a series of live, face-to-face events to re-engage with Keysight technical experts on 5G, IoT, RF, Automotive & digital domains.
Learn about key industry trends, global & Indian market drivers, test & measurement challenges and witness innovative solutions on display.
Revisit the fundamentals and dive deep into tomorrow's applications in wireless and digital communications, IoT applications, E-Mobility Test, RF challenges, and more.
Accelerate your Innovations with Keysight – Broad overview about how Keysight is working closely with industry, research, academia and manufacturing houses to bring your vision into reality. Learn about significant technology drivers as Remote engineering, E-Mobility, Green energy, AI/ML, Automation, IoT, battery profiling and connectivity standards. How the new age , evolving technologies brings in complicacies for designers, test engineers considering short time-to-market window , increasing cost etc. Also understand how Keysight is trying to overcome some of these challenges by bringing efficient, economical and investment friendly modular design, test, measurement and emulation solutions for the entire ecosystem.
Change the way you perform digital debugging – Be it the basic bench debugging ,evolving high speed serial standards (PCIe, DDR), protocols for various industry segments (automotive ethernet) ; oscilloscopes still remain the instrument of choice for everyone. In last few decades , these basic digital instruments have seen major technological changes and can now be called smart , intelligent instruments. With features as bandwidth upgradeability, wide resolution , RF analysis, protocol analysis, compliance software's , power analysis and signal/power integrity options ; Keysight helps engineers to increase their efficiency without spending too much time on learning and setting up instruments.
Addressing the challenges of device characterization & material measurements – Whether you are testing active or passive components, the right mix of speed and performance gives you an edge. In research and development (R&D), Keysight vector network analysers (VNAs) provide a level of measurement integrity that helps you transform deeper understanding into better designs. On the production line, our cost-effective vector network analysers provide the throughput and repeatability you need to transform parts into competitive components. Every Keysight vector network analyser is the ultimate expression of our expertise in linear and nonlinear device characterization. On the bench, in a rack or in the field, we can help you gain deeper confidence.
Test innovations in 5G, IoT and other standards – IoT and wireless technologies like 5G are rapidly evolving, changing the way we live, work, and play. As with any new technology, these technologies have many technical considerations in design, test, validation, and security implementation. Following the comprehensive 5 C's + 1 approach — connectivity, continuity, compliance, coexistence, cybersecurity, and customer experience — can ensure that your complex solution reaches the pinnacle of its performance limit, satisfies customer needs, and withstands real-world use cases. Keysight's comprehensive IoT and wireless test solutions span the network stack — from physical layer signal integrity to application-layer load testing and security. Stay on top of industry trends. Learn to innovate what's next in with Keysight today.
KeysightCare – When you have technical challenges and are working against the clock, you need help now. KeysightCare reengineers the service experience. You receive dedicated, proactive support through a single point of contact for instruments, software, and solutions. Get faster response times, faster access to specialized experts, and faster time to resolution. Learn how you can minimise your test setup challenges and avoid any downtimes with this session.

Apart from the technical sessions, you get a chance to see live demonstrations and interact with technical experts around ,
Smart Bench Essentials [ Compact, economical, intuitive and remote capable setup for every bench ]

Component & System level test [ Network Analyzers ]

RF Signal Generation and Analysis [ EMI/EMC, pre compliance, Signal interference ]

Automotive test bench [ Data acquisition, power supplies, CAN/LIN protocol test ]

IoT Battery characterization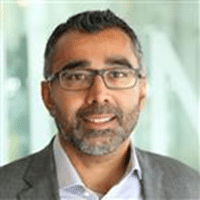 Chetan Khona
Senior Director, Industrial, Vision, Healthcare & Sciences Markets, AMD